Sunshine State Young Readers Award (SSYRA)
The SSYRA Program is a statewide reading motivational program for students in grade 3 through 8. The purpose of the SSYRA Program is to encourage students to read independently for pleasure and to read books that are on, above, and below their reading level in order to improve their reading fluency.
Bexley Elementary SSYRA 2022-2023 incentives
Read a SSYRA book and go to the 2022-2023 SSYRA course in MyLearning (MyPascoConnect). For every book there is a quiz. Pass the quiz with 70% or more correct answers to earn incentives. You have 3 tries to pass the quiz. Sunday April 16th, 2023 is the last day to finish all 15 books to be able to join the SSYRA party in May.
You earn a Brag Tag for every quiz you pass.
When you read, and pass the quizzes for 5 books you earn:
– Brag Tag
– Principal Buck
When you read, and pass the quizzes for 10 books you earn:
– Brag Tag
– Principal Buck
– Goodie Bag
When you read, and pass the quizzes for 15 books you earn:
– Brag Tag
– Certificate
– T-shirt
– Photo published on the "Wall of Fame" in the REC center, and on the school's Facebook page
– Party to celebrate your success! There will be some food, sweet treats and some fun activities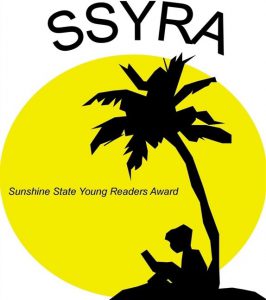 Here are the 15 SSYRA 2022/2023 Books:
Amari and the Night Brothers, by B.B. Alston
The Beast and the Bethany, by Jack Meggitt-Phillips
Ben Yokoyama and the Cookie of Doom, by Matthew Swanson
Carry Me Home, by Janet Fox
Distress Signal, by Mary E. Lambert
J.D. and the Great Barber Battle, by J. Dillard
Julieta and the Diamond Enigma, by Luisana Duarte Armendariz
Katie the Catsitter, by Colleen AF Venable
Leonard (My Life as a Cat), by Carlie Sorosiak
The Lion of Mars, by Jennifer L. Holm
Measuring Up, by Lily LaMotte
The Million Dollar Race, by Matthew Ross Smith
Mystery on Magnolia Circle, by Kate Klise
Shirley & Jamila Save Their Summer, by Gillian Goerz
Stella, by McCall Hoyle